Started early from Kremmling with an idea that we would reach Frisco at a reasonable time of the day. The distance is only 42 miles but we knew that Frisco was on a 2000 ft  higher elevation than Kremmling and that the climb would require a lot of power and energy. In the beginning it was cold but as the sun rised so did the temperature.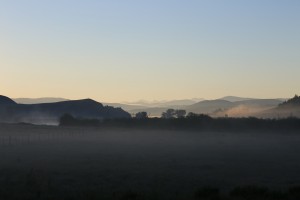 As we went on we suddenly found ourselves more than halfway to Silverthorne and that without much effort. We took a break and ate some of our food and just looked at the surroundings and the nature. We decided to keep the final destination open for the day.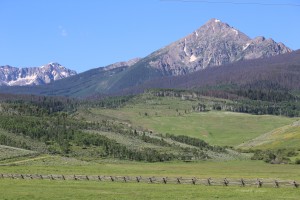 This turned out to bee a very good day for cycling. In the afternoon we got a tailwind lifting us up and we went all the way to Breckenridge. Without a plan for this final destination we found ourselves booked into a very nice room at a hotel in the middle of the town. Right now we are sitting in a sofa after a god meal and my guess is that we will fall asleep, still  sitting here….