If one word should describe Yellowstone it would be BREATHTAKING, becouse of the fantastics views and of the high altitude.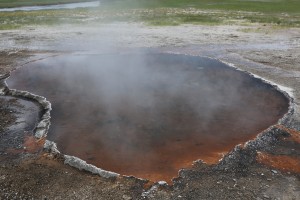 The nature, the wildlife and the other tourists make our four days in the park a memory for life.
We have biked along rivers were people are fishing and bears are walking, along open fields were we have seen hot springs and geysers (and bison), in the woods and over passes in the mountains.